Friday, 24 October 2014


GALLAGHER: IPTV host emerges as clear winner
Sioux City Journal
STORM LAKE, Iowa | For the last couple of weeks, Iowans wondered if U.S. Rep. Steve King would participate in the only debate in his campaign race -- a ...

Debate between King, Mowrer turns fiery
Waterloo Cedar Falls Courie
Cook said the debate was much more bruising than the 2012 IPTV debate between King and Democratic candidate Christie Vilsack. Cook said King won the ...



CBS goes OTT, releases EVERY EPISODE of Star Trek EVER MADE
Register
Perhaps the three networks will decide to add livestreams to Hulu and increase its archive and package it as an OTT IPTV offering with a larger or tiered monthly ...

PureHD Chooses VideoPropulsion FloodGate for Cable IPTV in ...
Virtual-Strategy Magazine (press release)
PureHD's premium hotel clients for CATV IPTV so far include the Crosby Street and 1 Hotel Central Park in New York City, Virgin Chicago, and Thompson Miami ...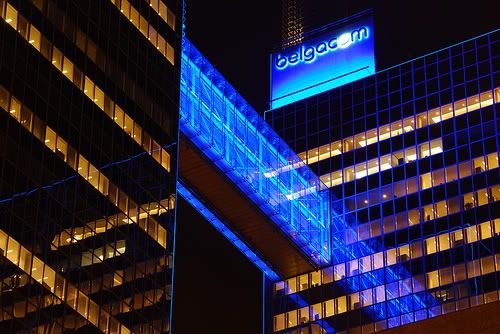 Belgacom continues to grow Proximus TV
Broadband TV News
Belgacom has reported double-digit growth of its Proximus TV IPTV service, up 33,0004 subscriptions, increasing the total TV customer base to 1,558,000.

Stocks to Watch: Cadence Design , Urban Outfitters , Broadcom ...
Markets Insider
... Announced that SK Broadband has selected Broadcom's Ultra HD SoC technology to power its new B UHD tv set-top box and IPTV services. Broadcom ...


YouView boxes finally granted the BBC's new iPlayer and red button ...
Engadget
YouView's hybrid Freeview/IPTV set-top boxes have, until now, been sorely neglected, which is somewhat strange given the BBC is one of YouView's principal ...

Last Updated ( Friday, 24 October 2014 )
Thursday, 23 October 2014




TV boost for Orange
DigitalTVEurope.net
Orange had 6.956 million IPTV and satellite TV customers at the end of the third quarter, up from 6.306 million at the same time last year. In its domestic French ...

Norbert Willems: "UHD may arrive sooner than expected"
IPTV News
IP&TV News: Hi Norbert. Can you give us a sense of what SES Platform Services has been able to offer to broadcasters? Norbert Willems: As a technical ...


Rostelecom expands IPTV services in the Far-East
Telecompaper (subscription)
Russian national operator Rostelecom has added five TV channels to its IPTV offer in the city of Magadan. The list includes Nickelodeon, ID Xtra TV channel, ...

NextGenTel selects TDC's IPTV platform
Telecompaper (subscription)
TDC said that Norway's third-largest broadband provider NextGenTel has selected TDC technology for its new television platform. NextGenTel will use the same ...


Deutsche Telekom Makes a Long-Term Commitment to SAS, Anite's ...
MarketWatch
The Group provides fixed network, mobile communications, Internet and IPTV products and services for consumers and ICT solutions for business customers ...

Thodey quashes talk of early T-Box retirement
The Australian
Shifting eyeballs to the content housed on Telstra's IPTV offerings through a platform such as the Chromecast could also provide a lucrative chance to boost the ...


AT&T adds 216000 U-verse TV subscribers in third quarter
Rapid tv news
The U-verse IPTV business united added 216,000 subscribers quarter-on-quarter to reach nearly 6.1 million in service. This also represented a yearly rise of ...

Last Updated ( Thursday, 23 October 2014 )

Wednesday, 22 October 2014

Verizon misses estimates for Q3, but sees 114K FiOS TV adds
Rapid tv news
US communications giant Verizon has missed Wall Street estimates with its third-quarter earnings, reporting just $0.89 per share, and on its wireline and IPTV ...

Pay-TV growth propels video encoder market
Advanced Television
The demand for pay-TV video encoders is on the rise, with cable, IPTV and satellite companies requiring these products to get consumers the shows they want ...

Adobe and Nielsen forge TV analytics supergroup
IPTV News
Adobe and Nielsen have announced a strategic alliance expected to deliver the industry's first comprehensive, cross-platform system for measuring online TV, ...


64% of US BB households have Internet-connected CE
IPTV News
New research reports from Parks Associates highlight the financial and business opportunities in the expanding markets for pay-TV and OTT services, digital ...

G.fast comes closer – a boost for the NBN and copper
iTWire (press release)
G.fast is set to be very important, particularly as service providers look to provide services such as IPTV at 500 to 1000 Mbps." Malcolm Turnbull is known to have ...


Airtel Money offers KRA mobile tax payment services
BusinessGhana
In India, the company's product offerings include 2G, 3G and 4G wireless services, mobile commerce, fixed line services, high speed DSL broadband, IPTV, DTH ...

Broadcom DSL Gateway Device Enables Gigabit-class Services to ...
IT Business Net
... compatible design to easily upgrade to even higher bandwidth data rates for Internet Protocol Television (IPTV) and Gigabit-class broadband service offerings.





Last Updated ( Friday, 24 October 2014 )
<< Start
< Prev
1
2
3
4
5
6
7
8
9
10
Next >
End >>
Results 1 - 4 of 3068