Feb. 26, 2015, Daily News
Thursday, 26 February 2015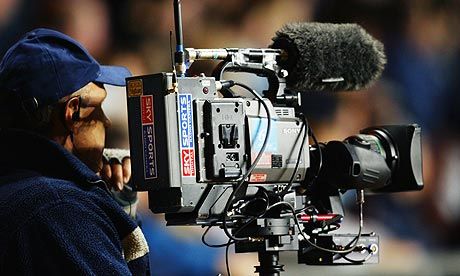 Sky Sports inks first-time MLS deal
IPTV News
Sky Sports has won the rights to broadcast exclusively live Major League Soccer (MLS) from the US for the first time. The four-year MLS deal begins in March, ...


Australian streaming video services compared
CNET
Foxtel Play is the IPTV version of regular Foxtel and it's a bit different to the other streaming services. That's because it's designed to replicate the full experience ...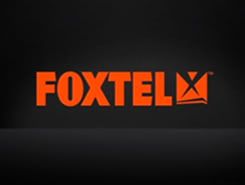 Quarter country covered: RT signal now on Australia's Foxtel
RT
In addition to cable and satellite signals, Foxtel offers IPTV services in Australia. RT programming includes three 24-hour new channels in English, Arab and ...


GSA: "LTE Broadcast is potentially a game changer"
IPTV News
IPTV is well understood, but now we've got this ability for the operator to deliver the same channel or channels to multiple users, instead of having these ...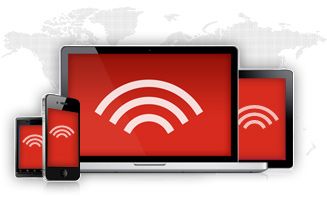 Boingo Wireless' (WIFI) CEO Dave Hagan on Q4 2014 Results ...
Seeking Alpha (registration)
Speaking of the military, a year ago today, we had exactly one military base launch with our high-speed Wi-Fi and IPTV solution. By the end of 2014, we built-out ...


Telekom Srbija attracts Russian interest
Broadband TV News
It also has an IPTV service that provides the main competition to cable operators. Several companies have been linked with Telekom Srbija. They include ...




Deutsche Telekom records stronger IPTV growth
Broadband TV News
Deutsche Telekom Germany's national telco Deutsche Telekom won 65,000 new customers for its domestic IPTV platform Entertain in Q4 2014. Entertain is ...
Last Updated ( Friday, 27 February 2015 )
Feb. 25, 2015, Daily News

Wednesday, 25 February 2015

Video Digitization Boosts Demand for Video Encoders, According to ...
Virtual-Strategy Magazine (press release)
Internet Protocol Television (IPTV) represents the fastest growing end-use market for video encoders. As stated by the new market research report on Video ...

LG U+ to Expand LTE Live Broadcasting Services for Disaster ...
BusinessKorea
The VCN technology also allows for broadcasting images in real time regardless of what type of devices is used, no matter if it is a smartphone, IPTV, or PC.


Frontier and TiVo partner in US
IPTV News
TiVo and Frontier Communications have announced a multi-year partnership to enable the latter's high-speed Internet customers to enjoy a broad TiVo home ...

Denmark 'most digital country' according to EU stats
DigitalTVEurope.net
... available to 98% of Dutch households and the Dutch appearing to "particularly make use of internet banking and shopping, video on demand, and IPTV.".


Telefonica Spain improves revenue fall to 4.9% in Q4
Telecompaper (subscription)
Over one in five (21 percent) of Fusion customers now have 100 Mbps fibre (up 8 percentage points year-on-year) and 45 percent have IPTV (up 31 percentage ...


TDS Telecom's FTTH, bonded copper broadband deployments drive ...
FierceTelecom-1 hour ago
As of the end of the quarter, TDS had a total of 23,400 IPTV subscribers as of the end of December, up from 13,800 a year ago. "Our IPTV product TDS TV is an ...


ZTE launches the smart 4-core OTT set-top box B760H that runs on ...
TelecomTiger
It supports the "IPTV+OTT" function and service, which can provide multiple functions and applications such as multi-screen interaction, family monitoring, 3D ...




Last Updated ( Thursday, 26 February 2015 )

Feb. 24, 2015, Daily News

Tuesday, 24 February 2015

New report looks into the revenue of the Global IPTV market that is ...
WhaTech
Internet protocol television (IPTV) is a system through which TV services are delivered by a private network to end-users via the internet. The IPTV services are ...

IPTV Market in France 2015-2019 by Market Research Store - Solar ...
Solar Plaza (press release)
IPTV Market in France 2015-2019, has been prepared based on an in-depth market analysis with inputs from industry experts. The report covers the market ...

Panasonic Avionics Selects Intertrust's ExpressPlay Marlin DRM ...
Business Wire (press release)
Marlin is the Digital Rights Management (DRM) solution for YouView in the UK, Italy's Tivù, and many IPTV services in Japan, and is currently the fastest growing ...

Globecast Asia goes to SoftCast for live content control
IPTV News-16 hours ago
Globecast Asia has selected the SoftCast SC-Censor product from Ideal Systems Singapore to enable a new service offering for content control of live broadcast ...

LG U+ to Expand LTE Live Broadcasting Services for Disaster ...
BusinessKorea
The VCN technology also allows for broadcasting images in real time regardless of what type of devices is used, no matter if it is a smartphone, IPTV, or PC.

Vodafone supports Healthcare with Immunization Tracker "App"
BusinessGhana
The company's product offerings include 2G, 3G and 4G wireless services, mobile commerce, fixed line services, high speed DSL broadband, IPTV, DTH, ...

ZTE launches smart 4-core OTT Android-powered STB
Telecompaper (subscription)
The B760H STB is configured with a 4-core processor, runs on Android 4.4 and supports the "IPTV+OTT" function and service, allowing multiple functions and ...




Last Updated ( Wednesday, 25 February 2015 )
<< Start
< Prev
1
2
3
4
5
6
7
8
9
10
Next >
End >>
Results 1 - 4 of 3193