April 17, 2015, Daily News
Friday, 17 April 2015
Bell Canada reaches 1 mln IPTV subscribers
Telecompaper (subscription)
Bell Canada announced it has reached 1 million IPTV customers in the country. Bell's IPTV coverage footprint has now reached 6.1 million homes, up from 5.1 ...

Beltelecom offers new IPTV, broadband tariffs
Telecompaper (subscription)
Belarusian national operator Beltelecom has introduced the Zala All Inclusive and Zala All Inclusive HD IPTV tariffs. The first tariff provides all 86 television ...


Telecom Italia, Sky launch IPTV service
Total Telecom
Telecom Italia on Thursday launched an Internet TV service in partnership with Sky, a move that enables it to bring its first quad-play offer to market. The Italian ...

TM deal sees HyppTV spread to Digi users
Rapid tv news
HyppTV has established itself as an award-winning IPTV service provider with world class entertainment content and we are in a position to grow and expand ...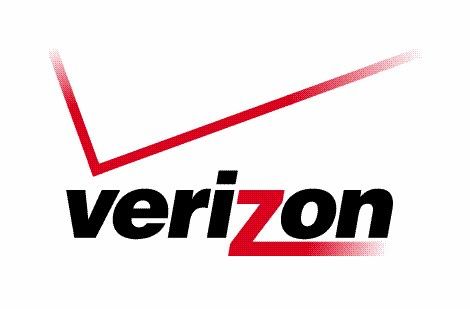 Verizon adds premium yoga network to FiOS
Rapid tv news
Verizon FiOS is launching Gaiam TV Fit & Yoga, a subscription-based video on demand (VOD) service that provides yoga and fitness training at home on the ...

TDS threatens Time Warner Cable in Southeastern Wisconsin with 1 ...
FierceTelecom
... Time Warner Cable (NYSE: TWC) in Southeastern Wisconsin's broadband race by offering its 1 Gbps fiber-to-the-premises (FTTP) broadband data and IPTV ...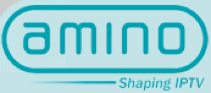 Amino certified for YouTube on TV on IPTV, OTT devices
Rapid tv news
Enabling IPTV and over-the-top (OTT) viewers to be able to watch the Google service on households' main set, Amino's devices now support YouTube on TVs.

Last Updated ( Saturday, 18 April 2015 )
April 16, 2015, Daily News

Thursday, 16 April 2015

Vodafone Foundation sponsors 100 SHS girls pursuing Science and ...
BusinessGhana
The company's product offerings include 2G, 3G and 4G wireless services, mobile commerce, fixed line services, high speed DSL broadband, IPTV, DTH, ...

IPTV grows in Russia
Broadband TV News
Rostelecom is the leading player in Russia's IPTV sector, which though smaller than cable and DTH is growing much faster, even despite the current economic ...

Windstream launches IPTV service Kinetic in Lincoln, Neb.
FierceCable
Windstream has launched its IPTV service in Lincoln, Neb., offering video services to 50,000 local residents who previously had only one pay-TV choice, Time ...

Sky launches new Italian IPTV service
seenit.co.uk
Sky's Italian arm has partnered with Telecom Italia to launch a new IPTV service exclusive to the ISP's broadband customers. The jointly-branded service is ...

BRIEF-Sky partners Telecom Italia for IPTV service
Reuters
Sky has opened up significant new headroom for growth in italy with launch of a new IPTV service in partnership with Telecom Italia. * Jointly-Branded service ...

Kudelski Group and Google enter patent partnership
IPTV News
The Kudelski Group and Google have entered into a multi-year patent cross licensing agreement. While the specific terms remain confidential, the agreement ...

BBC Worldwide has launched BBC Earth in as a linear TV channel ...
TBI Vision
In Turkey BBC Earth is available via TTNet's IPTV platform Tivibu, also in the local language. The rollouts come in the same week that BBC Worldwide launched ...





Last Updated ( Thursday, 16 April 2015 )

April 15, 2015, Daily News

Wednesday, 15 April 2015

New 24/7 OTT channel launched to showcase 4K
IPTV News
Harmonic has announced the launch of its new 24/7 "ambient" OTT video streaming service, the Harmonic Video Network (HVN), which will showcase 4K ...

HDTV on the rise on Austria
Broadband TV News
The number of cable customers decreased from 1.25 million to 1.17 million and DTT dropped from 0.18 million to 0.14 million households. The number IPTV ...


DISH calls out for Rovi voice tech
IPTV News
US satellite operator DISH plans to integrate Rovi's voice technology into its DISH Explorer second-screen app for iPad, Hopper Voice remote, and DISH ...

Netgear Plugs Into HomePlug AV2
Twice-9 hours ago
... range and improve speed, making it suitable for 4K video streaming, multiroom IPTV, lag-free online gaming, and whole-home video monitoring, Netgear said.

Netflix and WWF unite for landmark documentary series
IPTV News
Netflix is collaborating with Silverback Films and WWF on a new eight part natural history series made by the creators of the critically and popularly acclaimed ...

Sky extends Buy & Keep movies
IPTV News
Sky Store has rolled out its Buy & Keep service to everyone in the UK and Ireland. Sky Store enables customers to get a movie straight to their TV, stream or ...


Google Fiber says TV service is essential to compete in the ...
FierceTelecom
... trailing its closest peers AT&T (NYSE: T) and Verizon (NYSE: VZ), the service provider has continued to make progress in rolling out its Prism IPTV service.


Last Updated ( Thursday, 16 April 2015 )
<< Start
< Prev
1
2
3
4
5
6
7
8
9
10
Next >
End >>
Results 1 - 4 of 3243